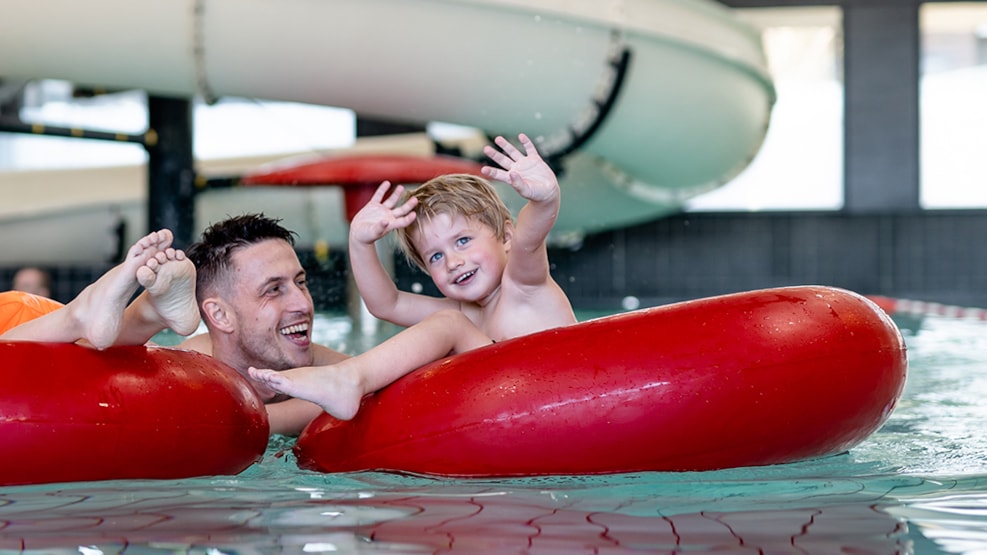 Waterpark in HimmerLand (Resort)
The Waterpark in HimmerLand includes a spacious and bright hall with a big indoor swimming pool, a 47-meter-long water slide, a children's pool, and a nice spa bath.
In addition to this, there is plenty of room to relax both inside, and outside on the big terrace made of wood.
From here, you will also have direct access to the café, where it is possible to buy food, cold drinks, and ice cream, which can be enjoyed both inside and outside on the terrace.
Are you looking for a place to host a children's birthday, this can also be arranged at the Waterpark in HimmerLand.
Opening hours and prices can be found here.