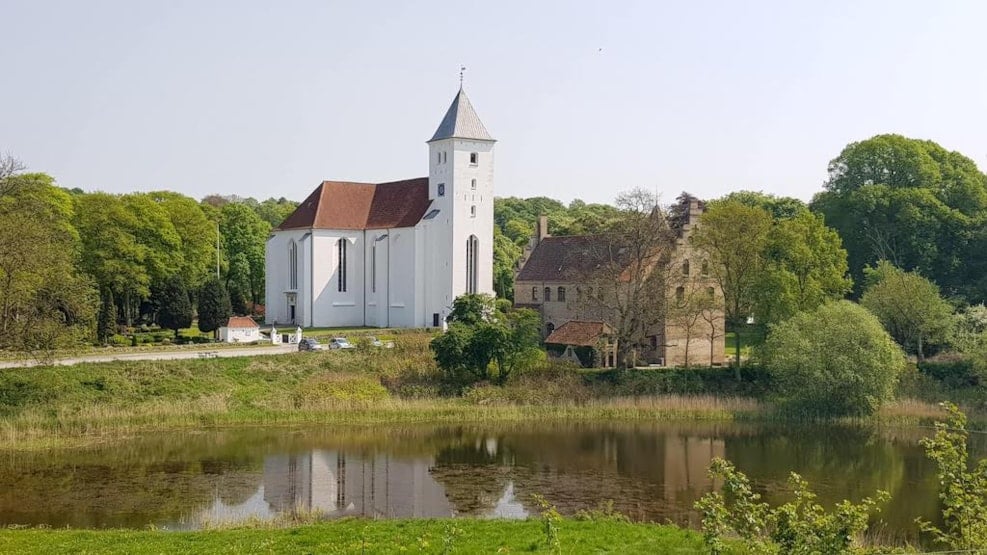 Weddings in Mariagerfjord
Weddings in Mariagerfjord
Mariagerfjord is blessed with a wide range of exciting and romantic locations for the perfect wedding ceremony and wedding party.
Imagine a ceremony in the old convent church of Mariager, in the beautiful nature of Bramslev Bakker or at the stern, onboard the "paddle steamer" Svanen - the possibilities are endless...
The ceremony
Mariagerfjord is known for its beautiful nature and the historical charm of the unique townscapes. This unique combination of attributes is perfect for planning a romantic wedding ceremony, that you will never forget.
Churches in Mariagerfjord
If you wish to have your ceremony in a church, Mariagerfjord has many different churches – from the old abbey church in Mariager to a modern free-church or several beautiful churches from the middle age.
The party
Whatever you are looking for, you will find the perfect place to celebrate the wedding party in Mariagerfjord.
Something old, new, borrowed and blue...
When planning your wedding, it is often a matter of details that makes your wedding an unforgettable and romantic event.
In Mariagerfjord, You have plenty of opportunities to make a custom made wedding - Both when it comes to the ceremony, the party, transportation etc...
Civil marriage ceremony
Besides the beautiful churches, you can also choose to be married by the mayor, or of a person granted permission by the mayor, to perform the ceremony.
If you live abroad you need to contact the Town Council Secretariat at: Nordre Kajgade 1, DK-9500 Hobro. (You must bring documentation, which proves that you are staying legally in Denmark)
If you are citizens of an EU- / EEA country. You can legally stay in Denmark for up to 3 months, and if you want to be married, while you're visiting Denmark, The Secretariat needs to see your passport with an entry stamp. You also have to bring civil status certificate from your home country