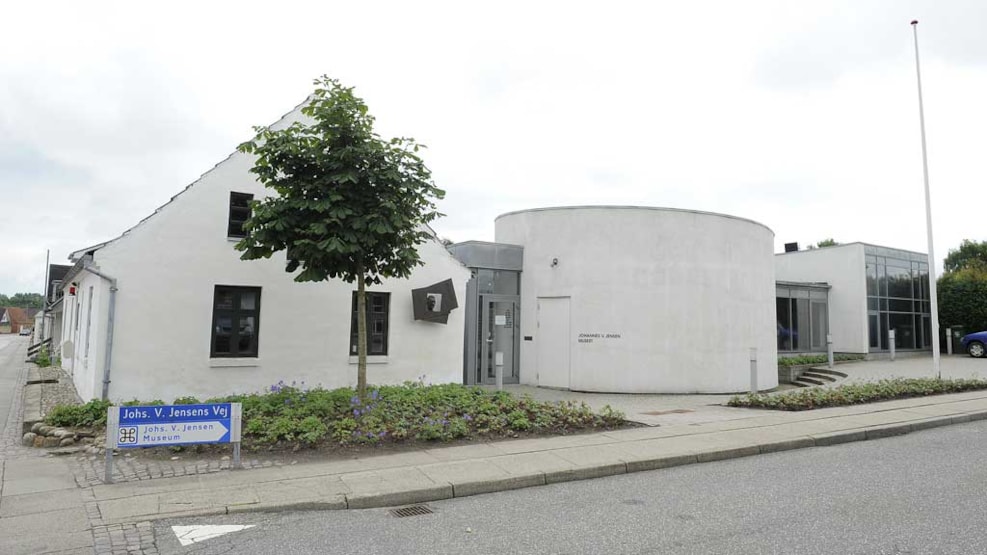 Writers museum - Johannes V. Jensen Museet
The museum for the Nobel Prize winner in literature from Himmerland.Johannes Vilhelm Jensen (1873 – 1950) was born in Farsø, in this house which is now home to part of the museum.
In the comprehensive authorship the most noteworthy are "The Long Journey", "Stories from Himmerland" and "Poems 1906". His best-known work is probably the novel "The Fall of the King", which was chosen as the best Danish novel of the century.
Johannes V. Jensen received the Nobel Prize in 1944.
In a new and beautiful extension there are now effects from Johannes V. Jensen's study, on loan from the National Museum of Denmark, placed in a new and exciting way.

The effects speak for themselves, but have been arranged in a way that resonate the poet's life, the spirit and root of his poetry and his nature – and cultural philosophy.
Through sound and images the visitors gain an exciting insight into the author's life and large literary production.
Destination Himmerland © 2023