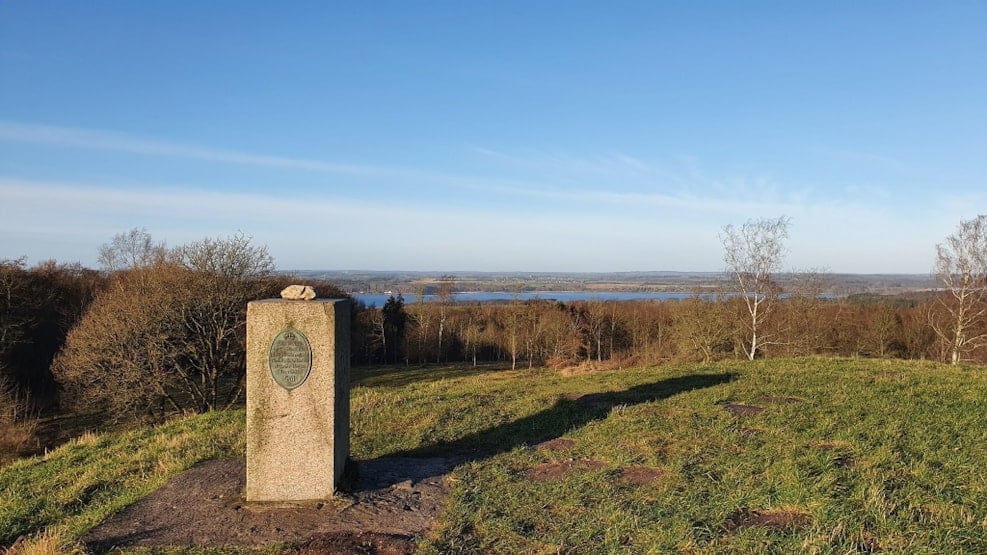 Alstrup Krat & Hohøj
East of Mariager, you can experience Alstrup Krat, which offers an exciting history and fantastic viewpoints.
Alstrup Krat is a natural area just outside Mariager, up the hill along Havndalvej.
Alstrup Krat is a beautiful area with a marked hiking trail. The walk passes by Hohøj, which is one of Northern Europe's largest Bronze Age burial mounds. It is majestically situated on top of the hill and, therefore, offers a wonderful view of both Mariager Fjord and Kastbjerg Ådal. The hill area around Hohøj is approximately 110 meters above the fjord. Hohøj's size is only surpassed in this country by the Jelling Mounds.
In Alstrup Krat, there are several hiking trails to choose from, including the oldtids route or the slightly longer Hohøj route.
Read more about Hohøj here!
Destination Himmerland © 2023