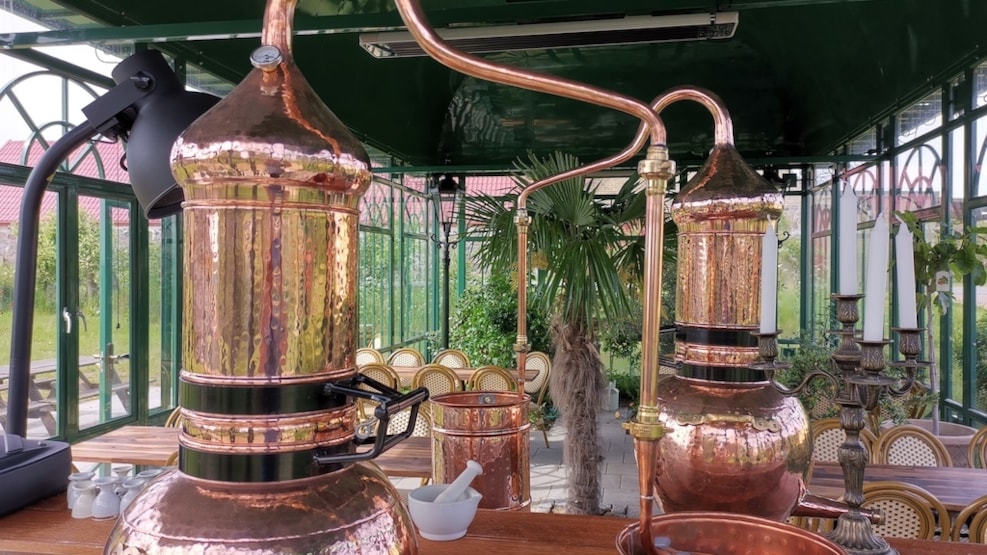 Brænderiet Limfjorden
The distillery is located at Sundøre harbour in Salling with a lovely view over the Limfjord.
We are producing whisky, rum, brandy, schnapps, liqueur, and beer.
The restaurant is open every day during the season. Notice, that it is possible to order food for groups of a minimum of 14 people off-season.
According to an old myth, the distillery is built upon a sleeping dragon. Next to the distillery, you will find Sundøre harbour, which also has a view of Hvalpsund, and the dragon's tail.
If you want to spend more time in Sundøre and experience the cosy atmosphere, we are also renting out cabins.
You can leave your car in Hvalpsund and take the ferry on a lovely sailing trip across the Limfjord. If you are lucky, you may see seals laying in front of the distillery, as we are located just beside the ferry berth.
Opening hours
Weekends and public holidays from 10 am to 5 pm or by appointment
During the season we are opening from week 27-32 every day from 10 am to 8 pm.
If you want, you go on a tour at the destillery with storytelling and tastings. - price DKK 150 / pers.