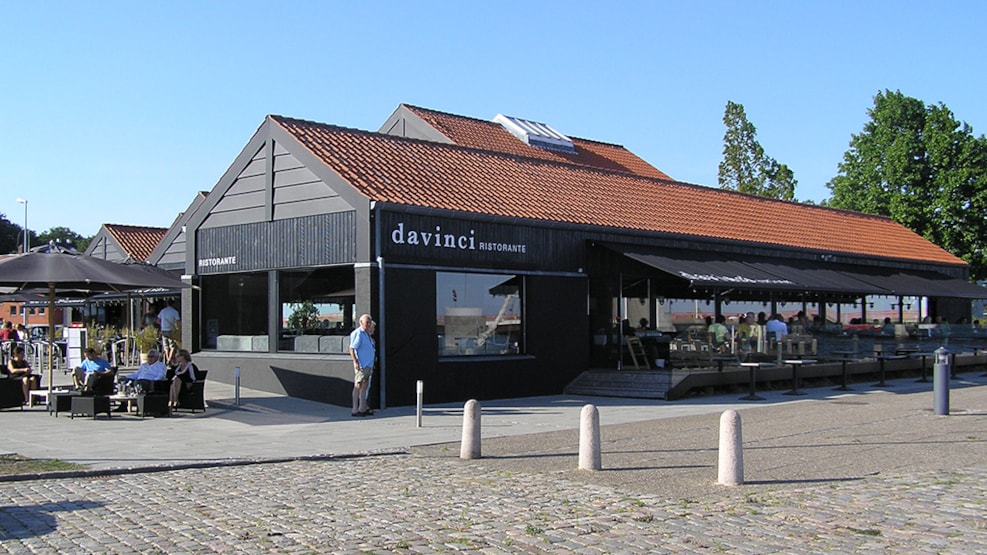 davinci ristorante
Davinci Ristorante is an Italian restaurant suitable for the whole family. The restaurant has been in Hadsund for nearly 30 years, and throughout all those years, Antonino Oliveto has been the frontman.
The menu is filled with Italian temptations, from pizza to a 4-course monthly menu. Take-out is also available.
In the beginning, davinci Ristorante was located on Storegade but moved to the harbor in 2007, right on the beautiful Mariager Fjord waterfront. The surroundings are tranquil and beautiful, ideal for meetings, gatherings, or enjoying a cold glass of Aperol Spritz on the terrace.
Davinci also offer the option to deliver food and wine for your event if you have the venue. For larger off-site events, they can also provide serving staff at favorable prices.
Da Vinci Ristorante is open every day of the week from 11:00 AM. During the winter season, they open at 4:00 PM on Mondays and Tuesdays. The kitchen closes at 9:00 PM, except on Fridays and Saturdays when it closes at 9:30 PM.
We recommend reserving a table online here!
Destination Himmerland © 2023