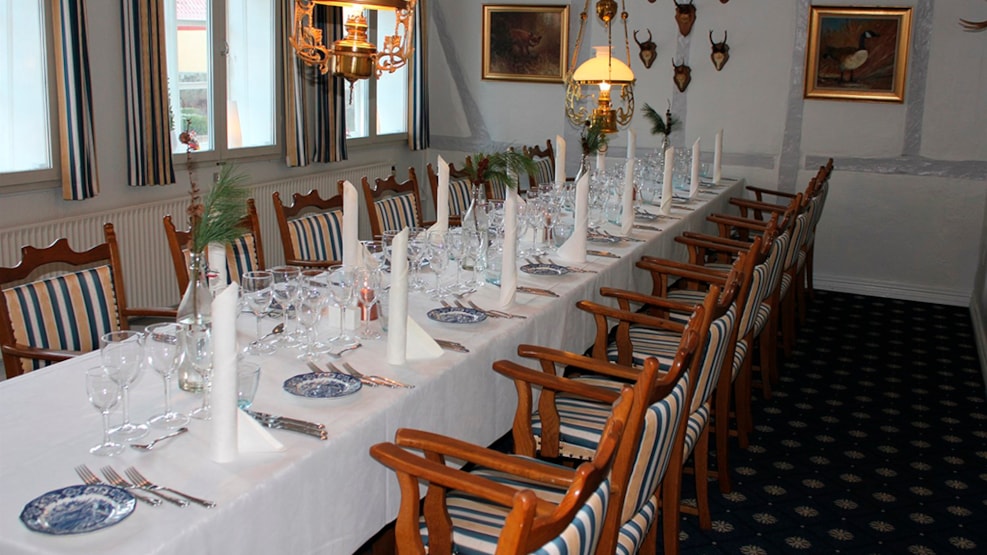 Hotel Postgaarden
Hotel Postgaarden is an old timber-framed building from 1710. In 1982, the hotel was taken over by a newly-established company, which aimed to restore the hotel and adjoined buildings to their original appearance. They succeeded in restoring Hotel Postgaarden – inside and out, and today it has become a tourist attraction in the old square in Mariager. And even if the rooms have all been restored recently, the old atmosphere and 'hygge' is intact.
Hotel Postgården is a great place for a romantic getaway, a holiday by the beautiful fjord, golfing trip etc. - for any occasion, really.  Postgården offers the perfect setting for a great holiday - both active with hiking, golfing and fishing, biking and much more, but also cultural with the many galleries and exhibitions you find in Mariager. 
The hotel offers the guests attractive rooms, all with a shower and TV, and all non-smoking.