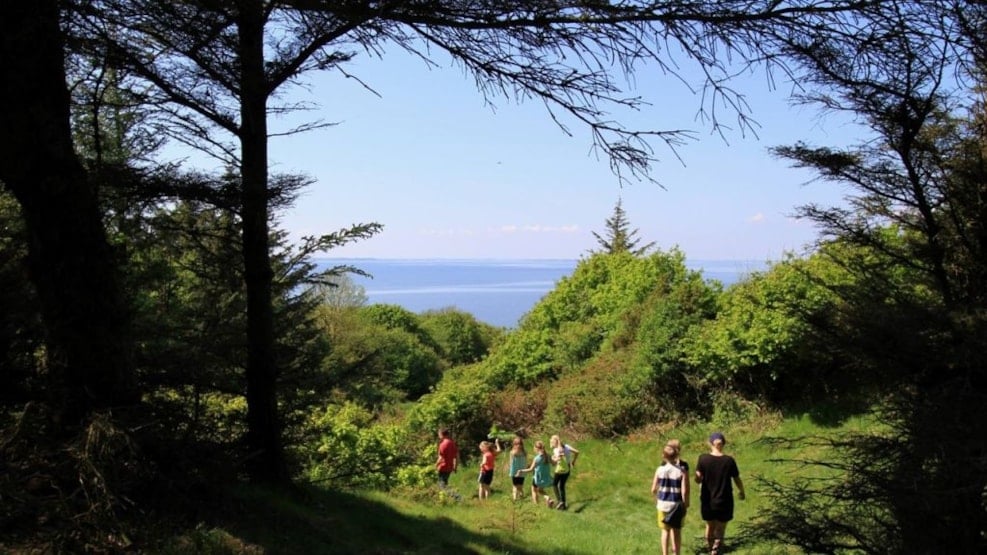 The island of Livø
Livø is a car-free island where you can experience beautiful beaches, meadows, juniper forests, oak forests, coastal cliffs, fields, moor, the long and narrow Livø Tap and Livø Harbour. 
Denmark in a nutshell
There are nothing but clean air on Livø because cars are banned. And because of the wildlife, dogs are not permitted on the island. Livø used to be owned by Vitskøl Monastery. The island was separated from the monastery in 1850. In 1911 the island was purchased by Professor Keller who used it as a shelter for criminals. In 1977 the island was declared protected land.
A trip around Livø is about 10 kilometers long. There are many fossils, shells and much more to see along the way. For instance, you are are sure to find sea urchins. There are plenty of curious seals at Livø. Inspite the fact that Livø is only 320 ha, you will find nearly all Danish types of nature and the island can be toured in just a couple of hours on foot.

Denmark in a nutshell. Would you like to stay at Livø for a couple of nights, you can see more about the oppertunities for  accommodation here!
Car free, bicycle free and dog free island 
It is not allowed to bring cars, motorcycles and mopeds to the island. Bicycles should also not be brought to Livø, as the distances on the island are so short that you can easily make the trips by foot. For the sake of the wildlife on the island, the guests are not allowed to bring dogs.