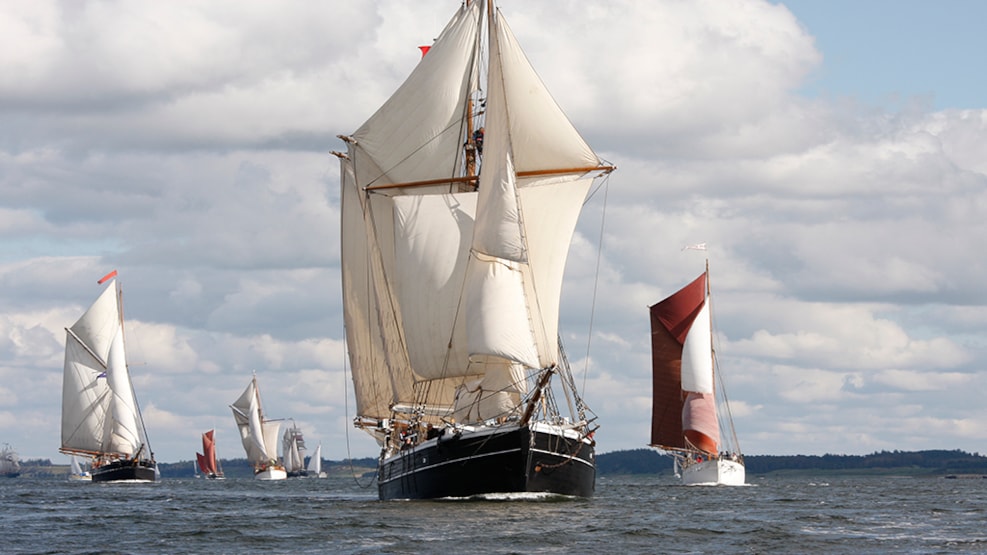 The Maritime Festival, Løgstør
Look forward to a maritime atmosphere beyond the ordinary when more than 60 large wooden ships dock at the port of Løgstør. It is always on Monday in week 37 that the Maritime Festival takes place, after which the ships set sail from the beautiful Løgstør on Tuesday.
The ships dock at the port on Sunday or Monday and remain in the harbor until Tuesday when they set sail to participate in the regatta "Limfjorden Rundt."
It's an incredibly impressive sight that attracts thousands of visitors to the city. There will be a "sea" of activities in the harbor area, as well as gastronomy, music, and genuine maritime atmosphere.
For more information about the festival - go to: the website of Muslingebyen. 
Destination Himmerland © 2023