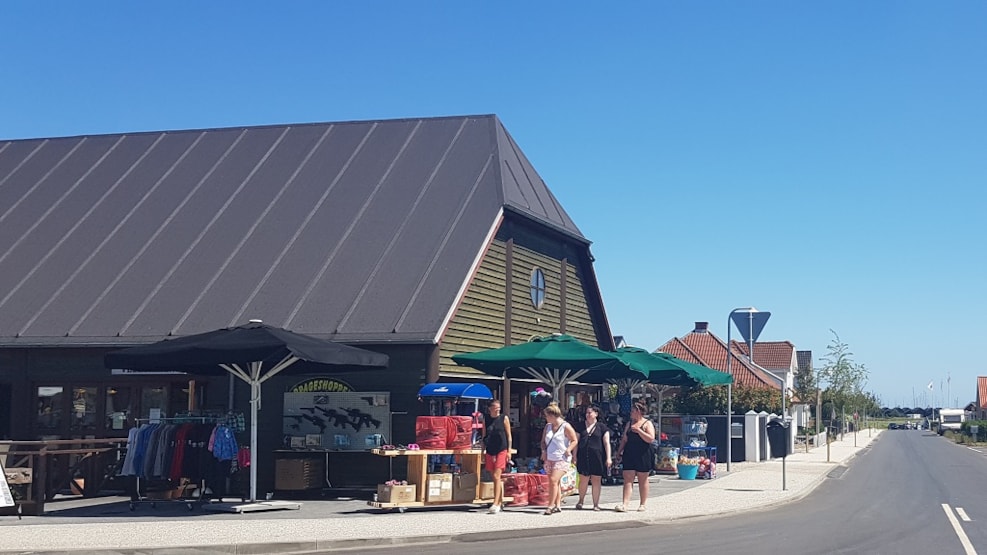 Shopping in Øster Hurup
Did you forget your swimsuit? Maybe you need to bring a souvenir or two back home? Maybe the wardrobe needs refreshing? No matter what, you can get most of it in Øster Hurup, from clothes, shoes, crafts and groceries.
If the wardrobe needs refreshing, you can pay a visit to some of the many clothing stores in the city, filled with fashion clothes as well as a more sporty outfit. During the summer time you can visit several outlets and shops with summer-clothing – so feel free to fill your suitcases!
If you need some knew decor, a nice piece of jewellery, handmade clothes or maybe some beauty supply, you should pay a visit to the crafts-shop Hvirvelkærgården which is located between Als and Øster Hurup. 
In both Øster Hurup and Als there are great opportunities for going grocery shopping. Whether it is the morning bread, milk or a little night-snack, you can find several places to buy it at the area. 
Notice: If you are in Øster Hurup during the winter time, you might find that some of the shops are only open during the weekends.