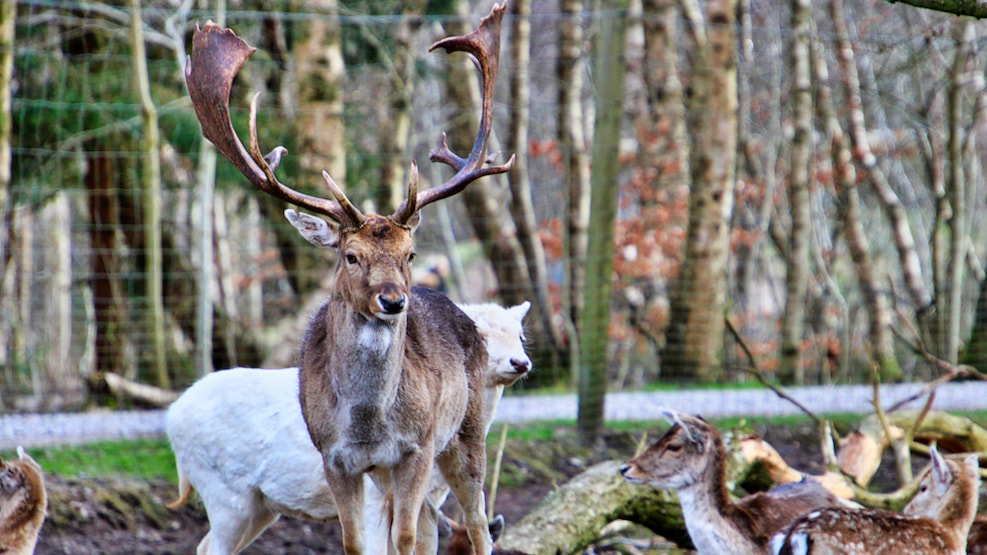 Arden Animal Park
In Arden Animal Park, there is an opportunity to get up close to free-roaming fallow deer in a beautiful natural area.
Arden Animal Park is a beautiful natural area with free-roaming fallow deer. Get up close to this deer species right in the heart of Himmerland.
The fallow deer has several distinctive features: white spots on the back, a light-colored belly and legs, and a dark stripe running along the back. Can you spot these characteristics when you visit the animal park, or are there perhaps some very special fallow deer?
Within the park, there is an observation platform with picnic tables and grilling facilities, which is adjacent to Arden Nature Playground and Arden Nature Campsite. Both of these offer a fire pit, accessible toilet, playground equipment, activity areas, trails, and shelters.
Nearby, you'll also find a rhododendron park and an activity park.
Destination Himmerland © 2023