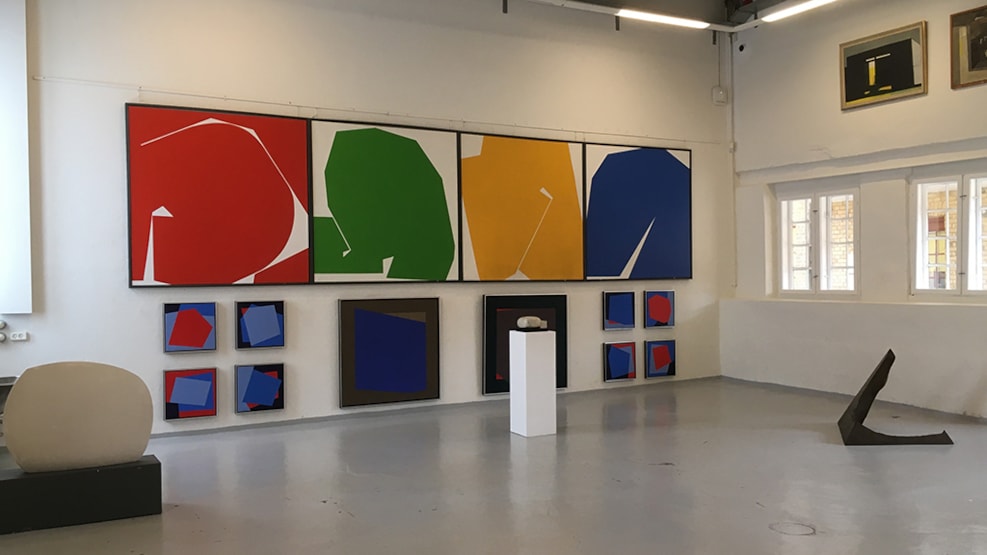 Kunstetagerne
A tour of the Kunstetagerne is always a good experience. Here you'll find art from some of Denmark's most acclaimed artists. On your tour through the gallery you can enjoy the architecture and the atmosphere from the old brewery, which once occupied the buildings.
In 2004 "The old Bie's Brewery", built in 1857, was renovated and converted into an exhibition edifice in 4 storeys and more than 1,000 square metres of exhibition area.
The Art Exhibition was named "Kunstetagerne" (The art floors).The edifice had been listed in 1980 and the renovation has been carried out with great respect for the original functions of the brewery. For instance you will find an old sprouting basin that runs through 2 floors, an old water tank, a grinding mill hanging high under the ceiling, rings for wheat sacks and an old wheel dating back to the age when machinery was joined by driving belts.
Architecturally it is a great experience to walk around the edifice and feel the spirit of the days long gone by. Entrance to the "Kunstetagerne" is through the library on "Store Torv".
In "Kunstetagerne" various pieces by the 30 artists are exhibited. 1 or 2 artists are represented in each room and on signs hanging on the walls you can read about the different painters, graphic designers and sculptors.
There are 6- 8 different exhibitions each year.
Entrance through the library in the librarys opening hours. No fee.