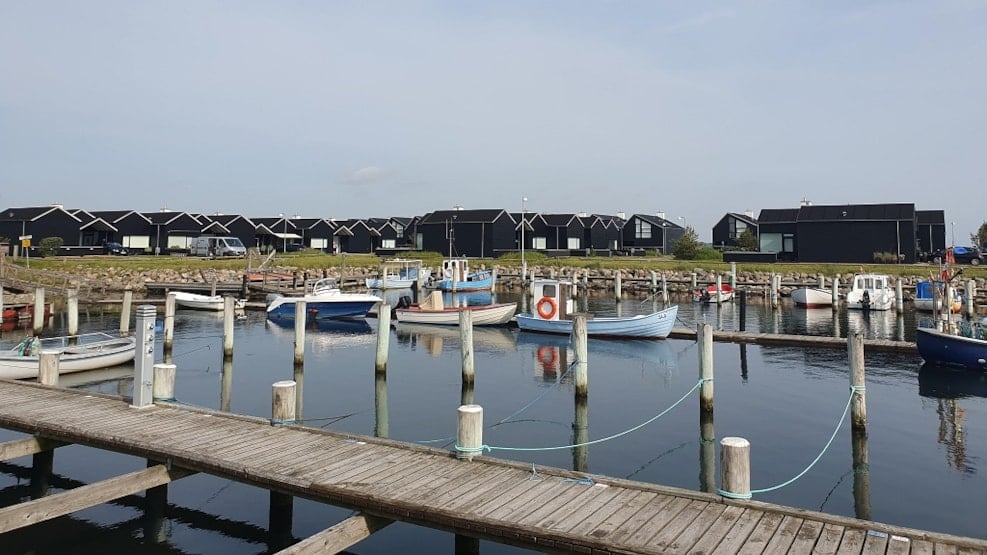 Øster Hurup Harbor
Øster Hurup Harbor is an active harbor with plenty of life and lovely facilities. It has a delightful atmosphere, a playground, a crabbing area, a restaurant, a fishmonger, and more.
Øster Hurup is originally an old fishing village, which has transformed into a buzzing and vibrant tourist town with lots of restaurants, events and happenings, concerts and shops. 

The harboor in Øster Hurup has always been a sight - for both locals and tourists, with the about 2500 moored boats during the summer, the great facilities, restaurants etc. It is definitely worth a visit!
The harbour is from 1936, and have since been renovated and expanded - latest i 1991, where room was made for more boats. 
You'll find that many use the peer for fishing - and with a fishing license it is a great place to catch both heering, cod and much more. Check out our brochure about angling, Seatrout, for further information and tips, or check out our website. 

The latest addition to the harbor, is the many spots for RV/mobile homes to park - right by the water!
Fee per day: DKK 165
Use of the slipway: Free of charge 

For further information about the harbour, its facilities and events on the website here