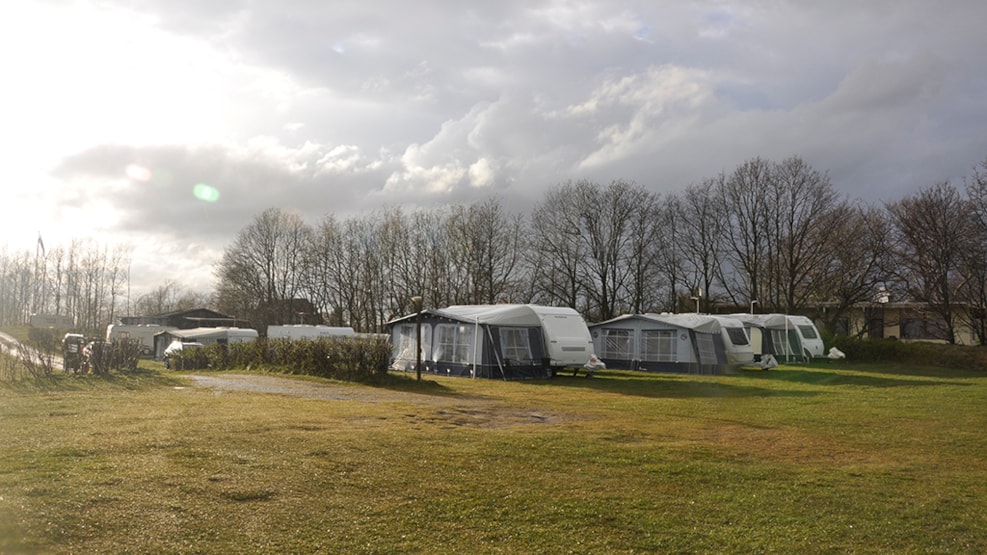 Als Havbakker Campingsite
If you want to completely unwind and enjoy the tranquility close to nature and the Kattegat, then bring your family and visit Als Havbakker Campingsite.
In the beautiful and unspoiled natural area on the outskirts of Als, you will find Als Havbakker Camping. Here, there is plenty of opportunity for relaxation and walks close to the forest and the beach.
At Als Havbakker Camping, there is room for the whole family, and for the children, there is a playground and the opportunity for fishing. The campsite is operated on a voluntary basis by the Als Citizen Association, so you will meet local volunteers throughout the summer. In Als By, there is an inn, a bakery, a butcher, and a larger grocery store.
Just 6 km north of Als is the seaside town of Øster Hurup. Here, you will find one of Denmark's best child-friendly beaches with miles of beautiful sandy beach. It is particularly suitable for ball sports and fun beach activities.
The cozy harbor of Øster Hurup is always worth a visit, whether to enjoy the wonderful maritime atmosphere or perhaps for lunch. Øster Hurup offers guided tours in cooperation with Lille Vildmose. These include "From Fjord to Fjord" and "Guided Hike in Tofte Mose" and much more.
An excursion to the villages of Odde and Helberskov is definitely worth a visit. Here, you will see examples of preserved village environments and charming half-timbered houses and farms from the 18th and 19th centuries. If you prefer fishing, check out the fishing spot at Als Odde.
Mariager Fjord offers a wealth of opportunities. Experience, among other things, the PANORAMA route in Bramslev Bakker, which is Denmark's first certified hiking trail. Along the way, you can enjoy the beautiful landscape and the view of the fjord on one of the benches on the route. You can also hop on your bike and ride the popular Route 32, a 60 km long cycling route around the beautiful Mariager Fjord.